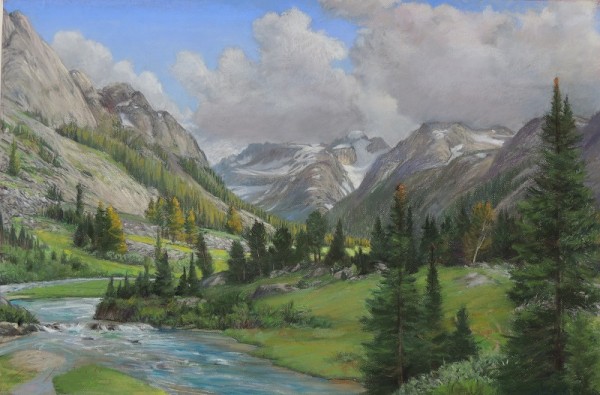 22″ by 36″     |     Available     |     Pastel     |     $6,400
This is Gannett Peak from Dinwoody Meadows. The Dinwoody Glacier is still grinding away at the bedrock, which is why the creek runs bright blue and green. To reach this spot requires an 18 mile hike from the Trail Creek trail head south of Dubois.
For pricing and framing options, please contact the artist.