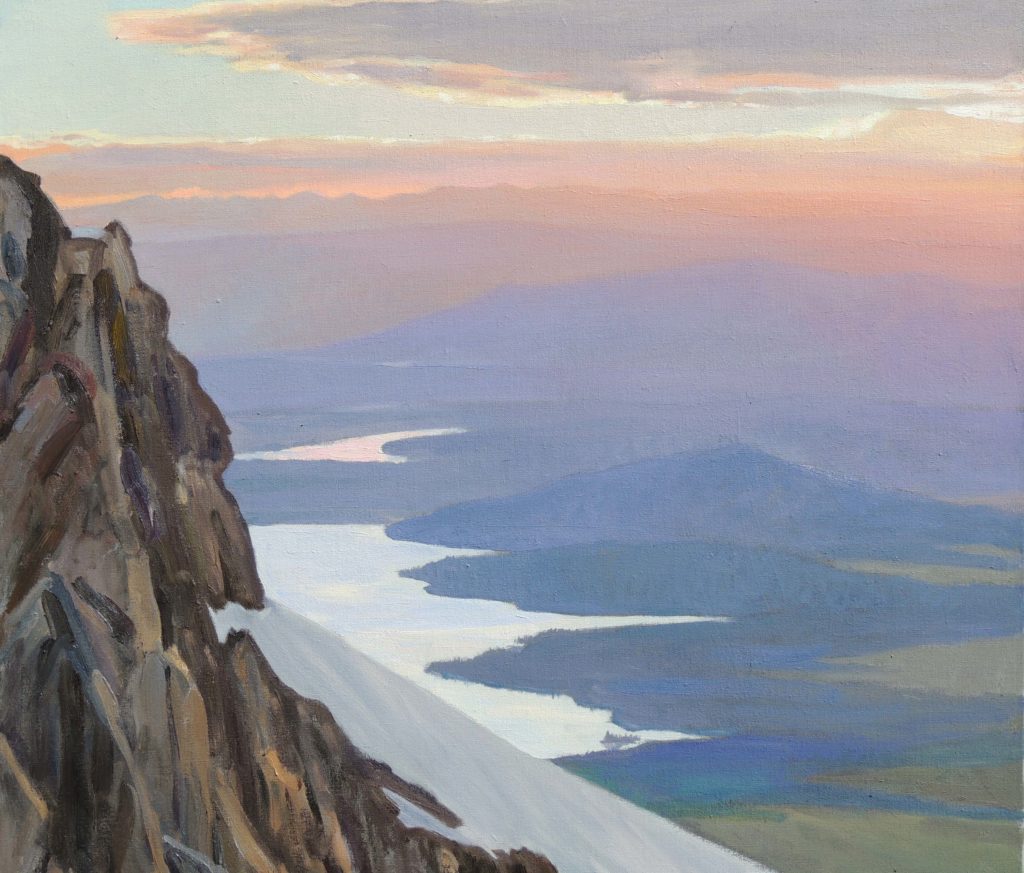 12,700 feet
30″ by 32″     |     Available     |     Oil on linen
I returned to complete the North Ridge of the Grand in summer of 2017. I was joined by my son Jason and Tyler Schwab, a videographer based in Jackson Hole. The climb up to the Grandstand is the crux of this route, with over 6,000 feet of elevation gain from Jenny Lake.
After spending a pleasant night on the Grandstand, this view greeted us in the morning. I was able to capture a pastel study before breakfast, and we left our high camp around 9 in the morning. Our day ended pleasantly with some 5.7 climbing on the Italian cracks. On the left is Mt Owen and below are Jackson and Two Ocean Lakes.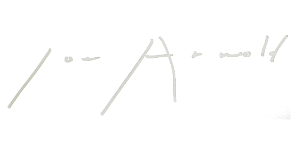 For pricing and framing options, please contact the artist.