Views encompassing Cascade Canyon
The dedicated photographer will choose to hike around Jenny Lake, rather than take the boat. Views become more dramatic as one climbs up the steppe to the lookout. Cascade Canyon contains some of the most dramatic views of the Cathedral Group, with Owen, Teewinot, and the North Face of the Grand dominating the valley.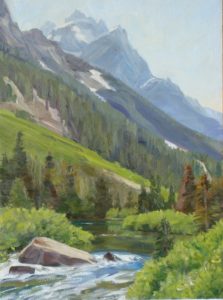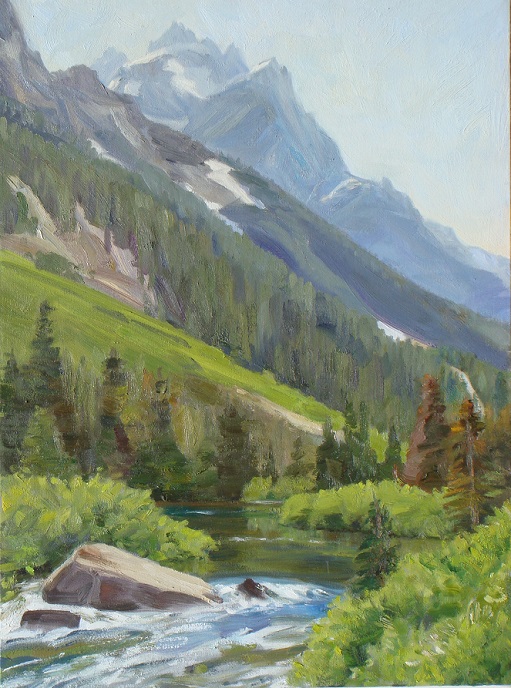 Following Cascade Creek into the heart of the Tetons there are views reminiscent of the Swiss Alps; the greenery, the stream, the upward sweep to the lofty summits above. In this painting Mount Owen dominates and the Grand is seen to the left of it.
View the Artwork
Tetons
|
Framed
30" by 34" |
Collected
|
Oil on Linen
---