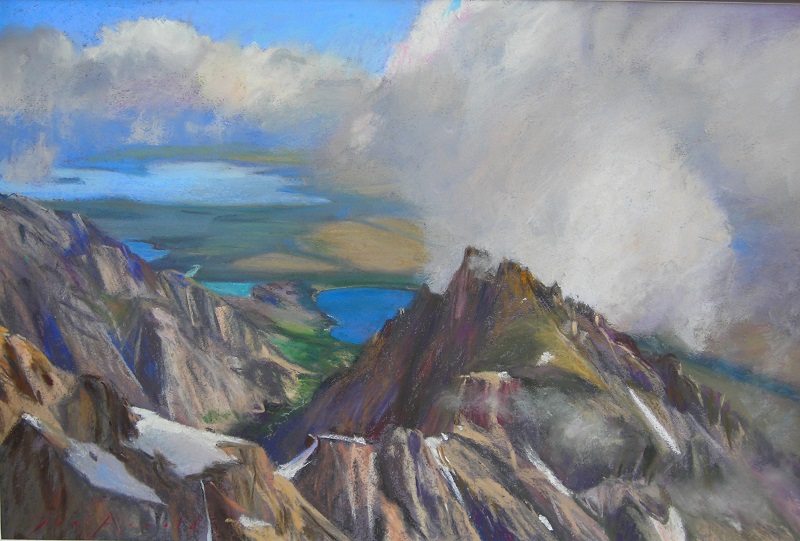 13,770 feet
14″ by 21″     |     Collected     |     Oil on linen
How truly glorious the landscape circled around this noble summit! – giant mountains, valleys innumerable, glaciers and meadows, rivers and lakes, with the wide blue sky bent tenderly over them all.
-John Muir, 1838 – 1914, American naturalist and author

You cannot stay on the summit forever;
You have to come down again…
So why bother in the first place?
Just this: what is above knows what is below;
But what is below does not know what is above.
One climbs, one sees. One descends, one sees no longer;
But one has seen. There is an art of conducting oneself in the lower region by the memory of what one saw higher up.
-René Dumal, French mountaineer

Well, we knocked the bastard off!
–Sir Edmund Hillary, 1919 – 2008, on his return to Camp VIII from the summit of Everest
I climbed the East Ridge of the Grand one summer with Kent Marshall and my son Jason. We slept the first night on the moraine, and started climbing in the morning. This route is long and moderate, with dramatic views. We reached the summit around 4 pm in beautiful weather, where I was able to get a study done in pastel.
Jason descended alone to the Petzl Caves, while Kent and I bivouaced on the upper saddle, and I was able to get some more work done the next day on the descent.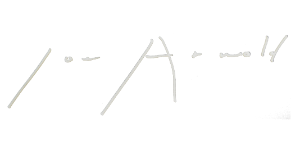 For pricing and framing options, please contact the artist.