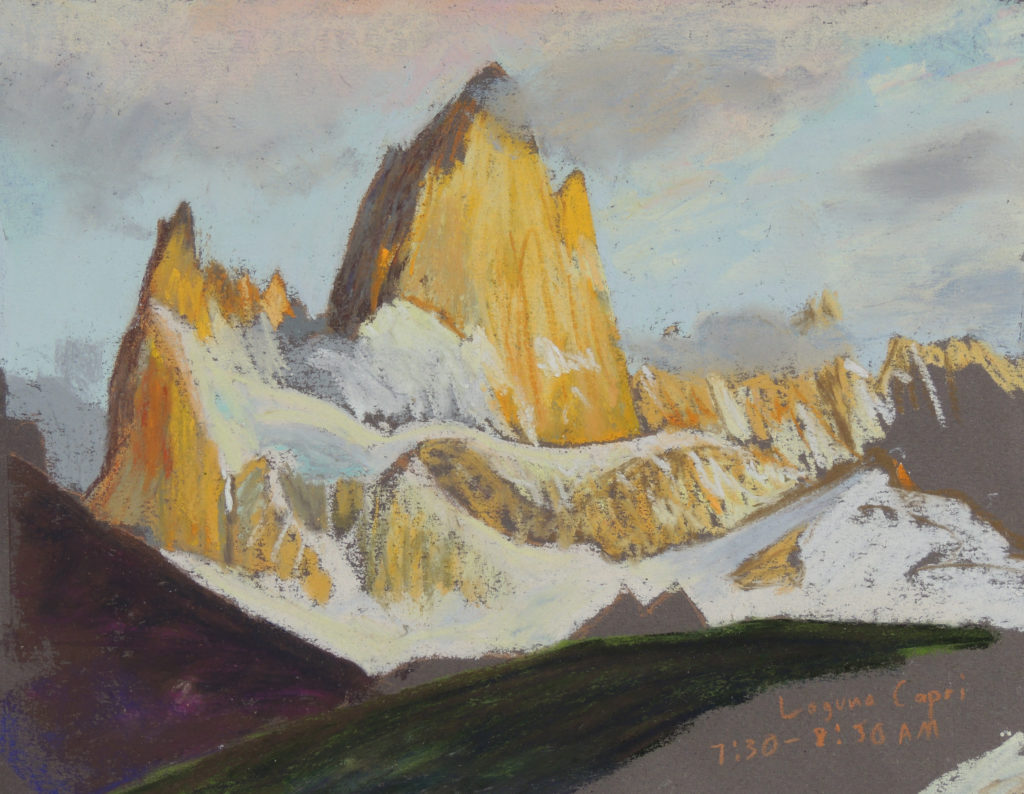 656 feet
9″ by 12″     |     $850     |     Pastel
On the 3rd day of backpacking we came to this very beautiful lake and set up camp. At dawn Jeb was out photographing and I was pasteling and got this little piece done.
For pricing and framing options, please contact the artist.