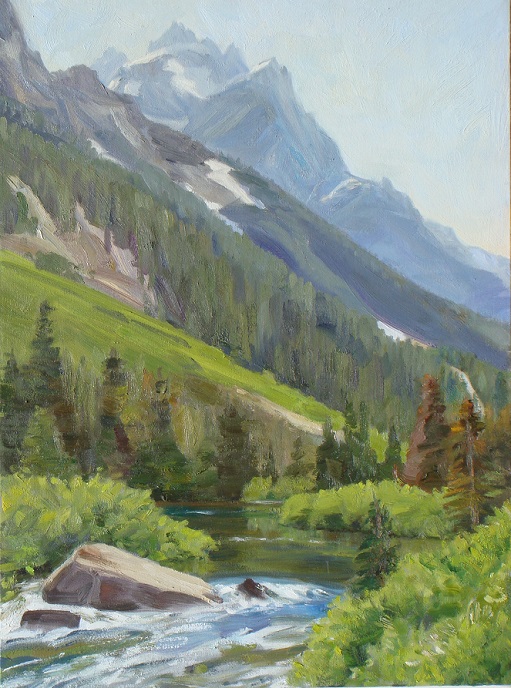 7,493 feet
30″ by 34″     |     Collected     |     Oil on Linen
A great mountain is stately; it is the lord of all the mountains. Thus all the hills and slopes, forests and valleys, should be arranged around it; it is the chief of everything far and near; large and small. Its appearance is that of an emperor sitting majestically in his glory, receiving the courting of his subjects, but without any sign of arrogance.
-Kuo Hsi, Eleventh Century Sung Dynasty Chinese landscape painter.
Following Cascade Creek into the heart of the Tetons there are views reminiscent of the Swiss Alps; the greenery, the stream, the upward sweep to the lofty summits above. In this painting Mount Owen dominates and the Grand is seen to the left of it.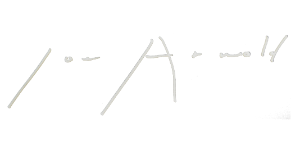 For pricing and framing options, please contact the artist.